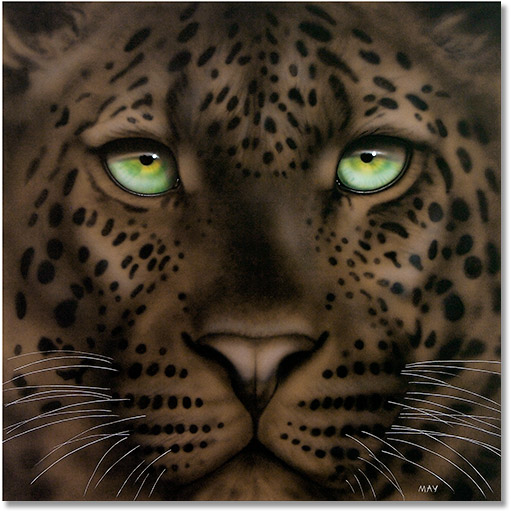 Black leopard
80cm x 80cm
available as Signed Limited Edition canvas print (contact the artist)



Joanna May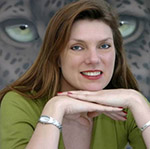 Joanna is recognised and collected in the Art Market and has a listing in "Who's Who in Art". She opened her own gallery in the year 2001 in Marlborough, Wiltshire for a continual display of her work which is now sought after in this country and abroad.
Joanna May is recognised for specialising in the Brown Hare which has become a trade mark to her name. This is the most collectable subject and commissions have to be booked up in advance due to a waiting list. She is now working on the abstract patterns of World Wildlife which has lead to a series of Zebras and Leopards etc. These are very contemporary images and are strongly linked with interior design.
Joann May Graduated at Falmouth College of Art and Design in General Illustration in 1991 and worked for 10 years as a professional wildlife book illustrator under her real name Joanne Cowne and the pseudonym Joanna May.
Contact Details: tel: (01672) 519277
web: www.joannamay.co.uk
email: joanna@joannamay.co.uk