The art of urban exploration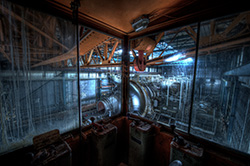 "Just who decides which doors are closed in our world and whose interests do they serve? Do we wish to be kept in the dark, permanently safe, free from either harm or adventure?
For all of us there is a deep attraction to be found in opening these doors. They open a rift in our collected experiences and throw new light on the boundaries we've all been forced to accept. There is only one way to find out what's hidden behind these barriers. Sit back, hold on and surrender to your imagination as we unlock the door to an extraordinary unseen world of beauty in decay."
Jeremy has been exploring the urban landscape for many years and has fostered friendships with many of the best exponents of this subculture. He has brought together some of the very best images documenting abandoned places and put together two wonderful books which were accompanied with public exhibitions of these images. Skylight Publishing worked with Jerremy to produce large format giclee prints for the exhibitions.
" The quality of printing provided by Skylight Publishing is as good as it gets and I doubt it's possible to get better anywhere else. The prints they provided were superb and really helped to create a great impact for the exhibitions."
Andre Govia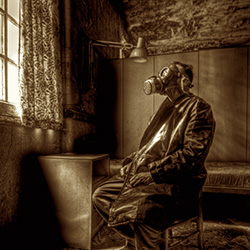 'Waiting for the end' - Jeremy Gibbs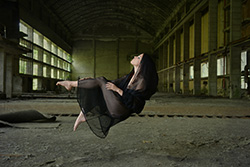 Jeremy Gibbs