Photographs on giclee paper.
See your photographs in a new light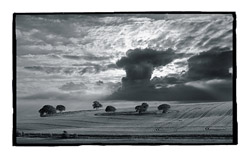 Photographs take on a whole new feel when printed on archival art papers. With lovely velvety inks your black and white photographs breath with a new life and warmth. Colour photographs are transformed equally. We have many photographers who have been totally won over to giclee printing their photographs onto matt art papers. We print onto photo papers too of course with the same high quality you expect from our fully colour managed workflow. We can print up to 44" wide (upto 15mtrs) so you can produce stunning large format prints .

Special Offer - 20% introductory discount.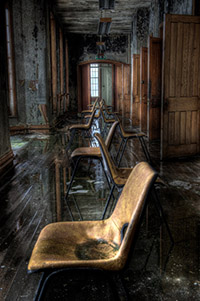 As an incentive to try it yourself and see what it does for you, I am offering a 20% discount to all new photographers who make an initial order before 31st Dec 2013.
Jeremy Gibbs uses our services to produce stunning large format giclee prints of HDR photographs featured in his two books 'Beauty in Decay' and 'Out of Sight', for public exhibitions promoting the books. Find out more.



When it comes to printing up my Fine Art photographs for exhibition display, I find the qualities of your giclée printing on cotton rag paper to be just what I am looking for. Makes such a difference


[M. Somerville - photographer]

Transforming your best digital images into top quality prints can be a frustrating task. I now avoid these frustrations by working closely with Gordon, whose care in profiling and his assistance with sizing and choice of material gives the exact print that I visualised.


[E Lane ARPS DPAGB - photographer]

Using Skylight Publishing to print my HDR photographs for exhibition helped significantly create the impact I wanted. Strongly recommended.


[J. Gibbs - photographer and film maker.]

Skylight Publishing is my first choice for short-run giclee prints. I love the personal service and they won't print anything until they are happy it meets their high standards. That's so valuable.


[P. Cooper - photographer]

My photographs looked so great . I really appreciated the care you took and I would easily recommend your services to any photographer.


[L Hart - photographer]