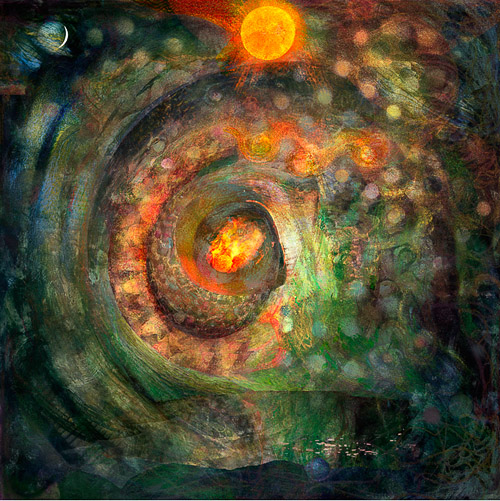 Available as a signed limited addition Giclee print



Origins of Musk
Mixed Media
January Evening
Mixed Media
New Pond
Mixed Media
Winter Departing
Mixed Media
Moth
Mixed Media
Ron Pyatt
Ron Pyatt works with mixed media, and incorporates elements which are scanned and manipulated within the digital realm of the computer, to create his images.
Often ethereal and dreamlike, his works is inspired my visions and spiritual themes. They appear to hold archetypal messages.
Ron lives and works on the edge of Dartmoor and the place itself is a large contributing factor to these works.
Contact Details:
tel: (01822) 855911

web: www.ronpyatt.co.uk
email: ron@pyartt.plus.com