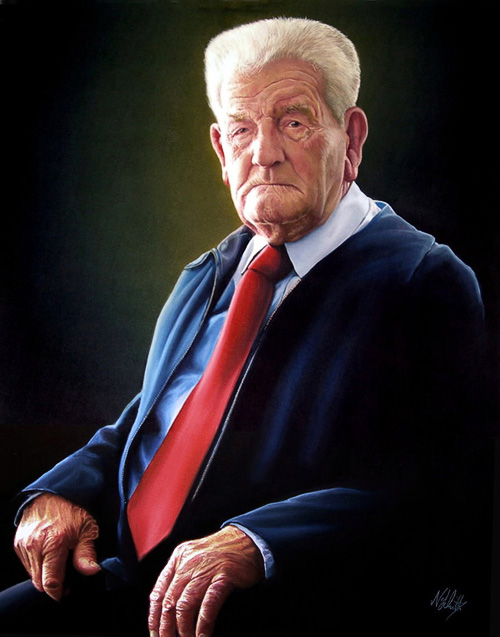 Available as a signed limited addition Giclee print



Portrait of Reg
Oil on Canvas

Portrait of Ali
Oil on Canvas
Portrait of Paul & Carolann
Oil on board

Portrait of Roger
Oil on Canvas
Portrait of Merve
Oil on Canvas
Nicholas J Smith

His preferred medium is oils, and he favours a realistic approach to truly capture the look and personality of a sitter. A portrait commission would usually take 2-3 months, and would consist of 1 or 2 sittings where a series of reference photographs would be taken. If they are of sufficient quality, the final piece would then be completed from these photographs without the need of painting from life.
Aside from portraiture, he also loves to paint on a grander scale, initially painting large abstract canvases and murals for local companies, he currently has a long running contract with entertainments group Chordiem, designing and creating backdrops and props to accompany their stage presentations.
Nicholas's work has been sold across the UK, and his original figurative and abstract paintings, can be seen in various South West galleries and online. He is available for private commissions.
Contact Details:
tel: 01793 618893