Ken White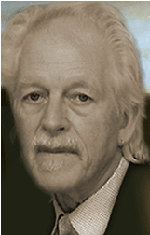 Ken White is one of Britain's most successful artists. Perhaps best known for his murals that are sited all over the world in all sorts of different locations, exterior and interior works, to date he has painted over 100 murals.
He was also for many years the personal artist for Virgin Boss Richard Branson and has completed works for him in many Virgin establishments throughout the world, including record shops, hotels and airport lounges.
With the launch of Virgin Atlantic in June 1984, Ken produced what is probably his most well-known work - the 'Scarlet Lady' emblem which features on all the airline's aircraft.
Contact Details:
tel: (01793) 490639
web: www.kenwhitemurals.co.uk
email: kw@kenwhitemurals.co.uk