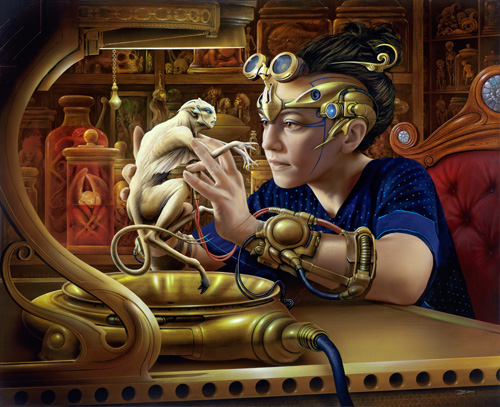 Available as a signed limited addition Giclee print



Homuncularium
Acrylic on Canvas
Tertiary Node
Acrylic on Canvas
Dryad of the Oaks
Acrylic on board
The Illustrated Man
Acrylic on board
The Forever War
Acrylic on Canvas
Spaceport
Oil on board
The Forever War - Assault Ship Descent
Digital image
Iceni Girl
Acrylic on board
Jim Burns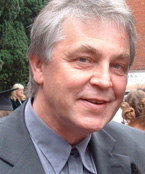 Jim Burns is probably the best-known contemporary British Science Fiction illustrator. He has perfected his own style by highlighting not only the traditional elements of SF but also its organic and erotic overtones.
'For most of the past 40 years he has been constantly in demand for book jacket illustration on both sides of the Atlantic. Since the late 1990's his work has been divided between both traditional painting on board or canvas and digital - this latter being generally the preferred option for book jacket work these days. He is focusing more of his attention now on large paintings on canvas with an aim to exploring possibilities beyond the world of publishing. Future directions will be less 'directed', more 'personal', although the subject matter will remain firmly in the world of the 'fantastical'!

Apart from book and game covers,
Jim worked with Ridley Scott on early design concepts for 'Blade Runner'. He has also had books of his own works published: Lightship, Planet Story (written by Harry Harrison), Mechanismo, Transluminal, and Imago.
Contact Details:
tel: 01225 341184
email: jim_burns@blueyonder.co.uk
www.alisoneldred.com/artistJimBurns.html