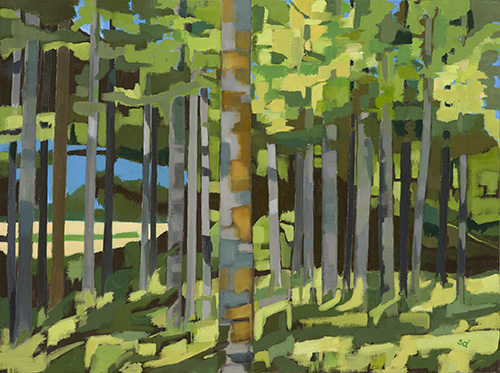 Available as a signed limited edition Giclee print



Forest I
Acrylic
Forest II
Acrylic
Still Life
Acrylic
Simone Dawood
Simone works mainly in oils but also with watercolour. Her work tends to concentrate itself in 3 areas: still life, landscape and abstracted landscape.
Simone's inspiration comes largely from walking; either observing clumps of trees on the Ridgeway or else turning a microscope to the ground below her feet .
Simone is taking part in Marlborough Open Studios. Check their website for details.
Contact Details:

email: simone@sdarecruit.com