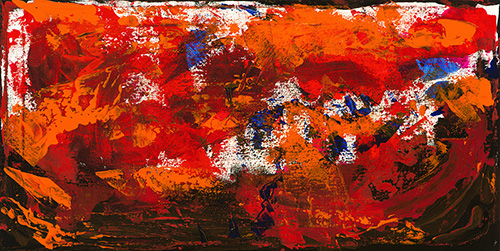 Available as a Giclee canvas print



Inferno
Acrylic
Red Stripes
Triptych
Sea Sparkle I
Acrylic
Sea Sparkle II
Acrylic
Swedish Forest
Triptych
Ian Grant
Ian is a trained dentist with a long established practice in Royal Wootton Bassett. In recent years Ian developed early onset Alzheimer's and had to stop his practice. He took up art as a form of therapy and it has proved to be a very significat part of his new experience. He finds great benifit from art and has discovered a new talent hitherto untapped.

Working mainly with acrylic and predominately in abstract exploration of colour and texture, his images are striking and strong.

His work is drawing a lot of attention and he is offering for sale giclee canvas prints of some of his more popular paintings. Money raised is donated to the Alzheimer's reseach and support charities.
Contact Details:

email: drgail54@gmail.com