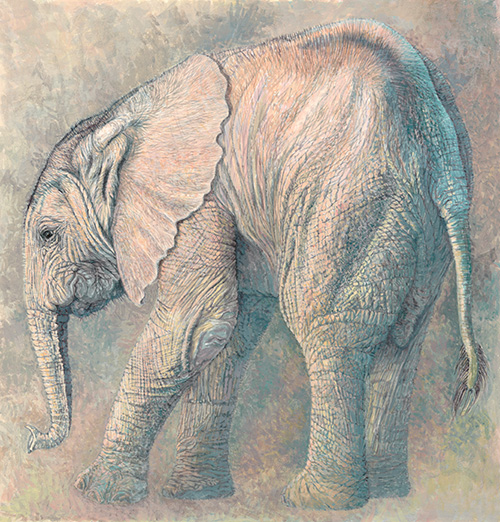 Available as a signed limited edition Giclee print



Baby Elephant
Mixed Media
Gorilla
Mixed Media
Leopard
Mixed Media
Water Buffalo
Mixed Media
Rhino
Mixed Media
Anna Barnard
Anna Barnard attended the London Central School of Art, became a graphic designer, and then a freelance illustrator while raising a young family.

Drawn into her father's business and then other things she only returned to art after visiting her younger son in South Africa some time later. Her respect and love for the beauty of some of the wildlife she saw close up shows clearly in the paintings that followed.

Anna has now moved on again using Photoshop to produce a series of local Wiltshire landscapes and is also exploring fresh techniques on her newly acquired iPad.
Contact Details:

email: annabarnard@gmail.com