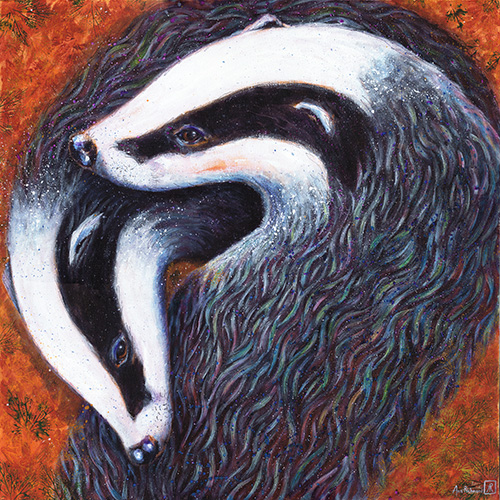 Available as a signed limited edition Giclee print



Badgers Circle
Mixed Media
Cockerel I
Mixed Media
Purple Hare II
Mixed Media
Hen I
Mixed Media
Green Valley Hare
Mixed Media
Ann Richmond
Renowned wildlife artist Ann Richmond is based in Wiltshire, Southern England and ships prints, cards & originals worldwide from her online store, as well as undertaking select commissions.

" For me, things always start when I see an image that inspires an artistic response. It could be a photo in a magazine, or one I've taken myself. It might be standing in front of a creature out in the wild or in the zoo, but wherever the inspiration strikes is irrelevant. What's important is whether it compels me to ignore the housework, gardening and everything else...
If it does, then I know I've got a picture. "
Contact Details:

web: www.annrichmond.co.uk
email: hello@annrichmond.co.uk